Tangential cutter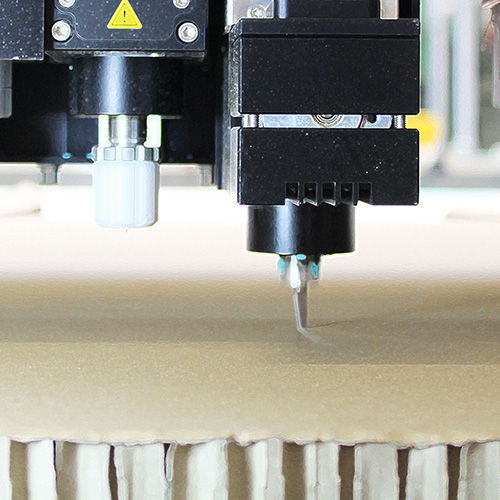 Cut with a tangential or oscillating cutting tool with a toothed wheel to mark folds.
Forex, thin cardboard, honeycomb cardboard, foam, PVC film, Kapa mount foam, thin polypropylene.


Benefits
Quick setup.
No need to make a cutting tool.
Extremely precise cutting.
Cut large sections up to 3m by 2m.
Applications
Cardboard displays, inserts, cases, totems, origamis.
Cut posters and printed visuals.
Create models.
Create games like puzzles, etc.